Suspended Ceiling Tiles Could Lower your Business Insurance Cost
Suspended Ceiling tiles are the most popular system for commercial and institutional spaces, ranging from schools, offices, retail, and hospitals. Every business is different, therefore, every business has different needs. Every small or large business should protect their company with business insurance. Generally, liability covers any physical damage to the property or injury to others and protection against slander or theft. If you are considering putting in suspended ceiling tiles, it would be a great investment as it will make your room not only more energy efficient but in turn, will help reduce your business insurance costs considerably.
What are Suspended Ceiling Tiles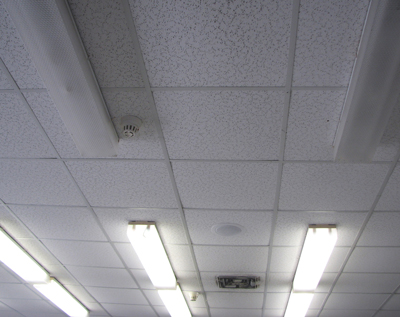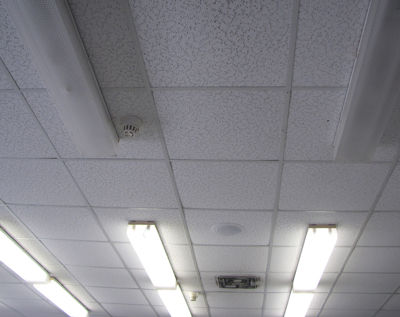 Suspended Ceiling Tiles are also known as commercial or dropped ceilings and have become a very big part of offices worldwide. They are made up of a variety of recycled, processed, and natural materials depending on the tile you go for. The materials include clay, fibreglass, starch, newsprint, and perlite which are also popular with companies such as
techtiles.ie
. They are often used to cover up unappealing wiring, imperfections, and pipes in the ceiling. They come in an extensive range of patterns, design finishes, textures, and colours. If you are considering remodelling, you should consider installing these ceiling tiles as they will add a lot of functional advantages to your business. There are a variety of Suspended Ceiling Tiles available and listed below are the most popular ones:
Exposed Grid
is the most used and common type of ceiling. They mainly consist of mains which are commonly called long metal strips. They are then connected with shorter metal pieces where a grid is formed. Acoustic ceiling tiles are then fitted with the exposed grid ceiling tiles.
– Concealed Grid
This type of tile is more expensive than the exposed grid system. Concealed grid ceiling tiles give a smoother, sleek, and cleaner look. Built into the tiles are smaller groves so that they can slide easily on top of the tees and mains.
– Band raster
These are the most versatile type of ceiling. They vary in length of mains and metal tees which can then be used to form a variety of patterns. They are very often used by building owners who want to create a certain look with their ceiling as they can be arranged in different ways. They usually require a specially sized tile to fit within a unique grid pattern.
The Benefits of Suspended Ceilings
· Installation is Easy
You can be sure of a very easy installation with suspended ceilings which would reduce the costs for both building owners and commercial installers.
· They are Sound Proof
Compared to drywall ceilings, the acoustic qualities are much higher, making them much quieter. They are great for warehouses and telesales offices where the noise levels are much higher.
· They provide Insulation with Energy efficiency
By installing suspended ceilings, this, in turn, will lower the height of the ceiling in an office which will then provide insulation to the room. This will lower your energy bills as there is less space to heat which will make the room a lot warmer.
· They are Easily Removable
There can very often be an issue with many ceilings which can be messy, costly, and time-consuming. Suspended ceilings are very easy to reassemble and easy to remove if anything may need to be repaired.
· They are available in different materials and designs
You can customise your ceiling to any style and design that you want. They are available in different colours and designs to suit your own taste. You can switch out the tiles and completely change the look of the whole room. They offer a modern fresh look and feel to a room, and you can also match them up with your flooring and walls if you wish.
How much could you really save on your business insurance?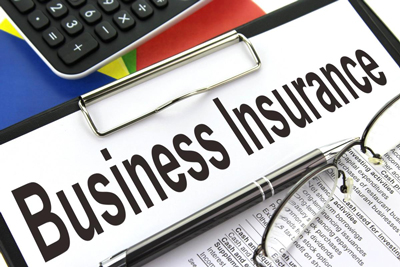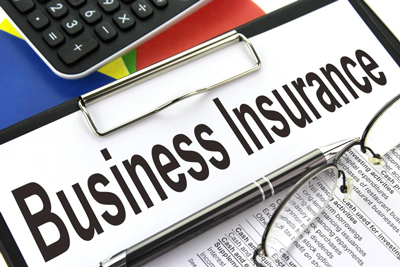 With the many business insurance brokers out there, it is important to do your research, price around and get the best price possible for business insurance. There are many advantages of installing suspended ceilings in your company, a few of these benefits include soundproofing, easy installation, the range of different styles, etc. If you are looking to save money on your business insurance, it would be best to inquire with your insurance brokers and see if they can assist you with a discount on your policy. Offering a suitable suspended ceiling solution for your office environment provides a professional approach to your customers. Installing these types of ceiling's will not only offer great benefits to your business but will also reduce your
business insurance cost
, making it a great investment piece for your business.