Office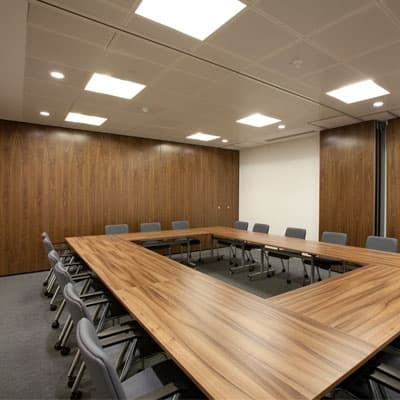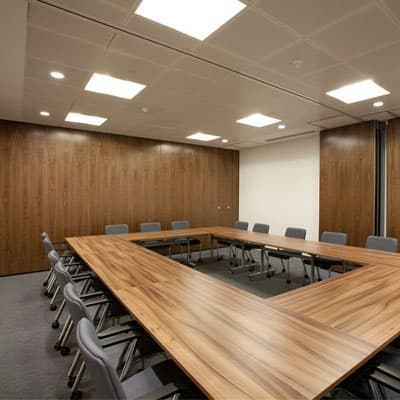 The uses of operable partitions in offices are limitless: commercial offices, government offices, banks and insurance firms, conference rooms, and training rooms.
Aspect Systems and HUFCOR® operable partition systems should be your first choice when flexibility is your priority – a decision in favour of economic efficiency, product utility and customer value.
Distinguishing features of HUFCOR® operable partitions include excellent quality and unparalleled, ease of movement. Our "Quick-Set" seal system is by far the swiftest and easiest way to manually operate partitions on the market today. The broad range of overhead precision aligned aluminium tracks-free, ball-bearing rollers are becoming the preferred choice of numerous prestigious customer. This innovative technology has earned Aspect Systems and HUFCOR® key supplier status of leading hotel chains.
Our operable glass movable wall, HUFCOR® moViSTA®, helps you provide aesthetic accents with sound performance. HUFCOR® moViSTA® allows both transparency and a high level of sound control – often two performance features that are contradictory!
Folding Walls
Glass Wall – G3000
Glass Wall – moViSTA
Accordion Doors
Summit Vertical Lift
Service