Office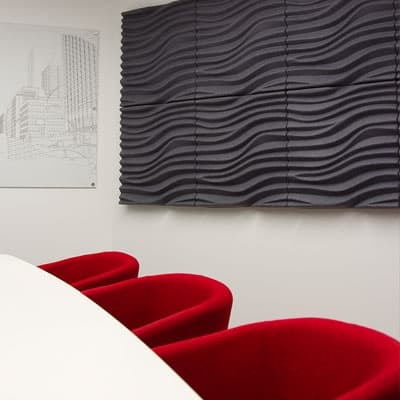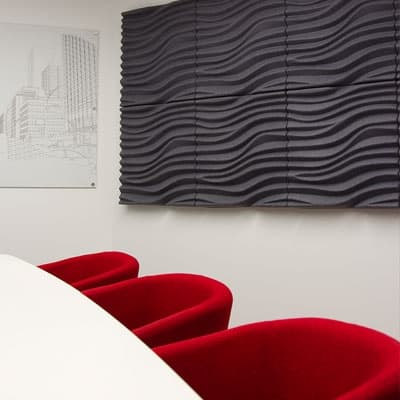 Our Acoustic Wall and Ceiling panels are currently available in a number of eye catching designs that will enhance the interior of any office project. Our Soundtect™ Acoustical panels are also available in a choice of colours to again compliment your project and for the more bespoke applications.
The Soundtect™ panels are beautifully balanced in terms of form and function. In addition to their unique sculptural design, all Soundtect™ panels are created from recycled materials and are fully recyclable. The panels range between 0.3 and an amazing 0.95 NRC making them not
only outstanding in design but performance also.
We wanted to develop a high-performance free standing unit for use mainly in reducing direct sound in modern, flexible call centre workplaces. The new absorbers are also suited to many other applications by creating acoustic privacy and interesting design effects wherever they are used.