Education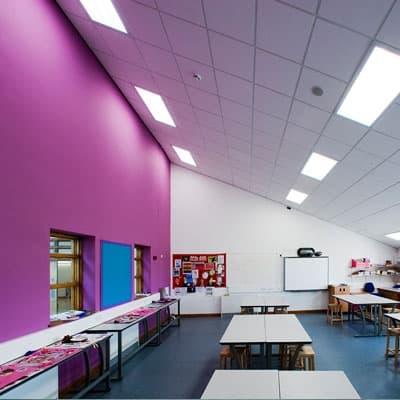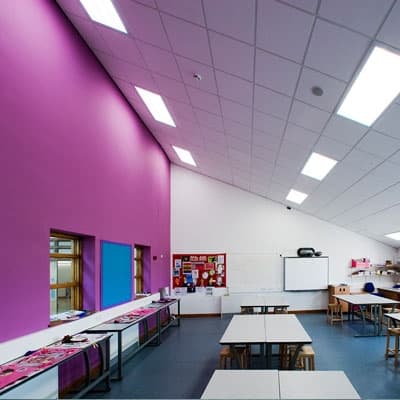 In schools and colleges, it is a matter of priority to create optimal teaching and learning conditions. Studies prove that the correct selection of the ceiling leads to optimal area acoustics and language intelligibility. The use of Acoustic Wall Absorbers to compliment the ceilings may also improve the acoustic performance and speech intelligibility within the classroom, thereby increasing the quality of the education and the learning ability of the students.
When a school, college or other educational building is being constructed or refurbished, you often need several different suspended ceilings under one roof. That's because there may be a whole array of different learning spaces, office spaces, eating areas and leisure facilities to cater for, each with different acoustic requirements. For example, a suspended ceiling in a classroom needs to balance the competing aims of absorbing excessive noise, while carrying the right sounds to every corner of the room. Fire safety and cost effectiveness are also key requirements for educational ceiling solutions.
Here at Aspect Systems, we pride ourselves on being able to supply the right product for the right educational application; products that comply with both Department of Education regulations and BB93 (Building Bulletin 93, which aims to provide a regulatory framework for the acoustic design of schools in support of Building Regulations).