Leisure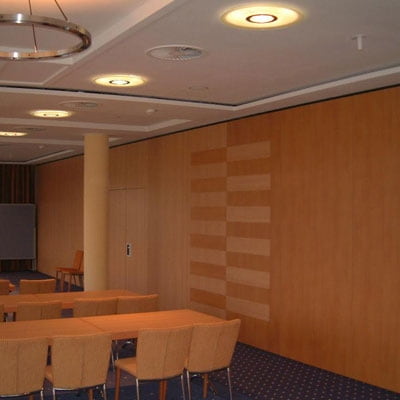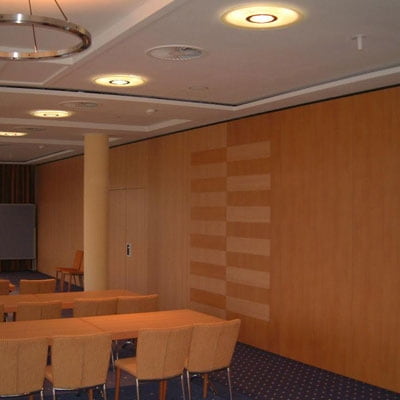 Here at Aspect Systems, our wide of range of available partition surfaces from HUFCOR® provides an unlimited degree of freedom for individual design solutions. Partition walls thus become style elements. Whether it is subtle or rich colours, matter-of-fact or natural character, purposeful or precious coating, our assortment of surface finish options will accommodate your every wish. Let your imagination fly! We will have the suitable decor for your project.
Surfaces of real wood, acoustic, digital print, mirror or sheet steel, or clad with fabric,wall-paper or cloth, we can design out-of-the-ordinary customer requests along with our standard offerings.
The broad range of overhead precision-aligned aluminium, track-free, ball-bearing rollers have become the preferred choice of numerous prestigious customers. This innovative technology has earned Aspect Systems and HUFCOR® key supplier status of the leading hotel chains. HUFCOR® operable partitions have more than 6000 worldwide hotels systems installed throughout 115 countries.
Folding Walls
Glass Wall – G3000
Glass Wall – moViSTA
Accordion Doors
Summit Vertical Lift
Service