Leisure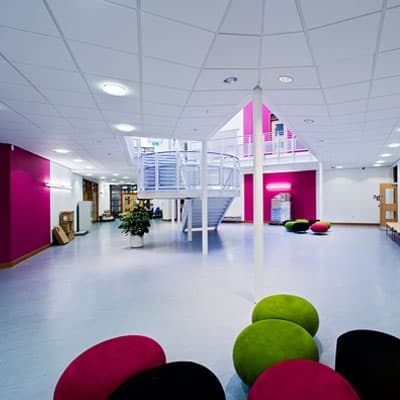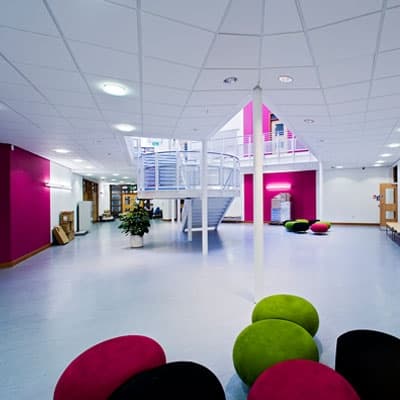 Leisure and sports activities place high demands on acoustic solutions, including ceilings and walls. Fitness comprises not only physical well-being. In order to be able to feel well after a stressful working day we also need some peace and quiet. This is possible even in busy fitness centres.
Our ceiling systems reduce the unpleasant noise levels of training equipment and banish the psychological stress that these noises cause. We also have systems that have been developed to specifically cope with high moisture levels in swimming pools and showers.
Fire safety plays an important role when large groups of people occupy any confined space. Truly fire-safe ceiling solutions, which remain stable in the event of fire, can have a great influence on the effectiveness of escape routes and the ease with which fire fighters can enter buildings in the event of a fire. This can have a very beneficial effect on saving lives, reducing the cost of fire damage and the downtime of the facility, should a fire occur. At Aspect we provide ceilings that are rated both Class A2 and A1, which is the best reaction to fire class.