Healthcare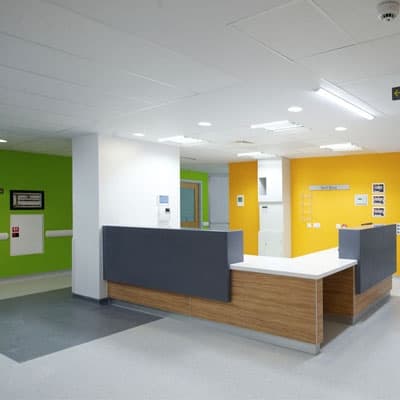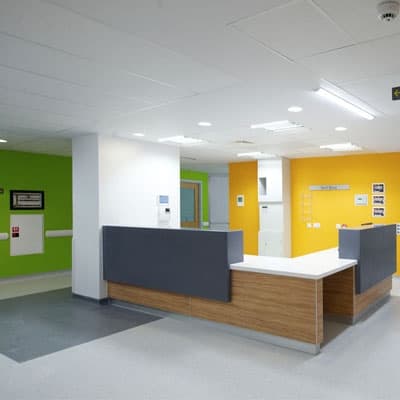 In hospitals, laboratories and other sterile areas, high standards of hygiene are demanded for ceiling materials. It is above all about inhibiting the spread of bacteria and fungi and making the disinfection and cleaning of ceiling tiles possible. However, in terms of design, Healthcare design is also moving away from the harsh, cold atmosphere of previous generations to focus on a warmer environment incorporating many different design elements and offering a more aesthetic appeal and hotel-like ambience.
Developed specifically for sensitive areas where hygiene is important, our products can provide effective anti-bacterial and fungicidal resistance to both the decorative and reverse surface of the tile for the life of the ceiling. The surface of the tile can be vacuum cleaned using a soft brush attachment and/or cleaned with a damp sponge without loss of the tiles hygiene properties.
Here at Aspect Systems, we have been supplying hygiene ceiling systems to the Healthcare industry for over 30 years, and we continue provide the most cutting edge and innovative systems from the laeding ceilng manufactures such as OWA® and Rockfon®.