Offices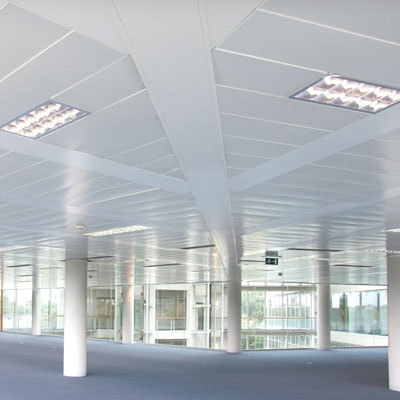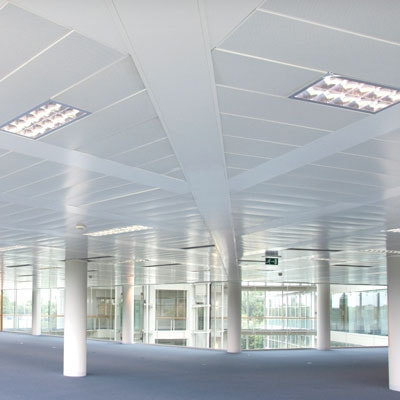 Where communicative spaces and relaxed working is necessary…
Whether it is telephone conversations with customers, meetings with visitors or discussions with colleagues – the more people in an area, the more unpleasant the sound conditions. Specifically in open-plan offices, this becomes a stress factor on all co-workers. In order to create an agreeable working atmosphere, Aspect Systems offer solutions for ceilings
and walls that considerably improve the acoustics in such areas.
Employers, employees and standards all concur that offices today must be bright, clean and inspirational settings – and above all, safe. With products offering a multitude of surfaces, edges and dimensions, Aspect Systems leads the way when it comes to design and reaching these demands. Our top-rated acoustic, fire protection and light reflection properties help you address the main challenges of modern office design.
One person's conversation is another person's disturbance…
According to current management theories, employees are happier and more productive when they can interact freely with each other in a creative, inspiring setting. In addition to traditional meeting rooms which require privacy, today's offices now include casual communal spaces like coffee bars and lounges encouraging informal interaction.