Welcome to Aspect Systems
Suspended Ceilings Specialists
Aspect Interior Systems Ltd, where we bring knowledge, quality, service and value together in order to provide the optimum solution to all of your interior building product needs. From acoustics to aesthetics, from safety to value, Aspect has been providing the right advice to our customers for over 40 years. We offer a wide range of suspended ceilings including tile, grid and much more. These are suitable for all building types such as schools, shopping centres, airports and hospitals. We have a wide selection of ceilings for you to choose from including Mineral Fibre, Metal, Rock and Glass Fibre, Wood, PVC, and Planks. These ceilings are quicker and easier to install. For innovative and modern suspended ceilings, please give us a call today. We look forward to hearing from you.
Ceiling Tiles for Commercial Needs
Aspect Systems is a leading supplier of commercial ceiling tiles. We want to enhance the comfort and improve the overall look of the building. We have a wide range of ceiling tiles available from clean, classic to traditional. There is also a variety of different finishes, designs and colours, so there is sure to be a tile for you to choose from. We suit all commercial needs from offices, retail, healthcare, and industrial. Our products meet all the requirements to provide that clean and professional aesthetic. Check out our website and give us a call today.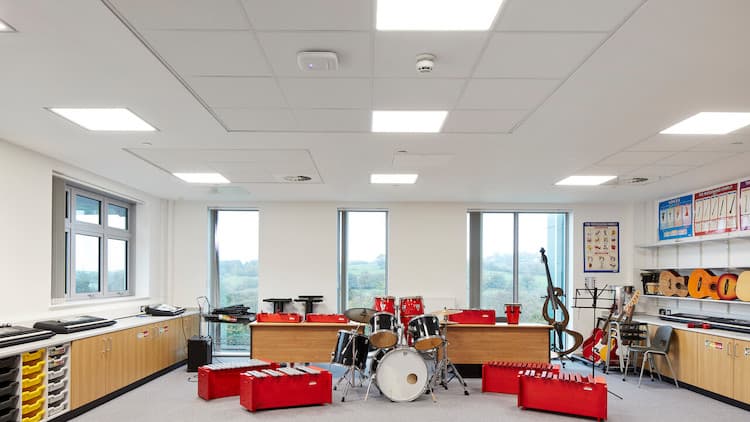 Folding and Operable Walls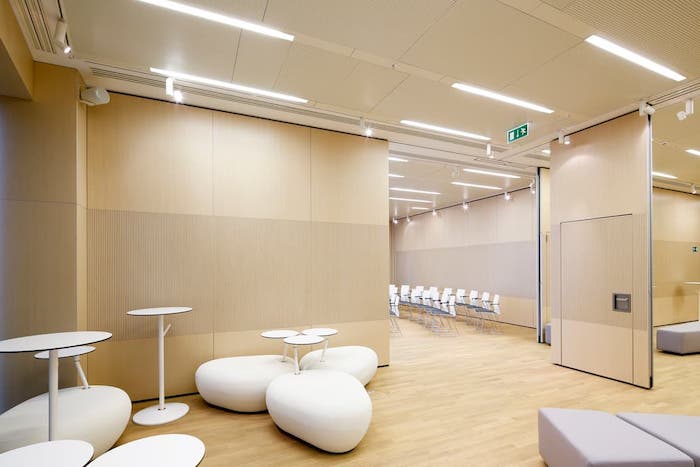 A vital component in any building today.
Space Management has become essential in workplaces and educational spaces today. Our HUFCOR® operable walls offer a simple and affordable solution, providing unparalleled flexibility to tailor for your specific needs.
Check out our HUFCOR® range
Sectors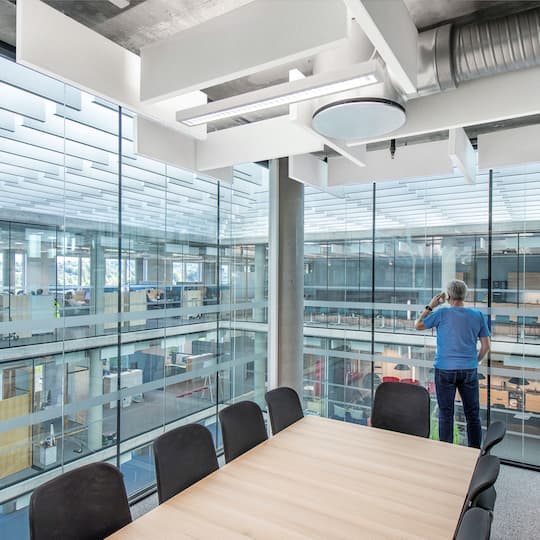 Our commercial office systems offer the latest in contemporary style and acoustics, while upholding the core values of sustainability and hygiene.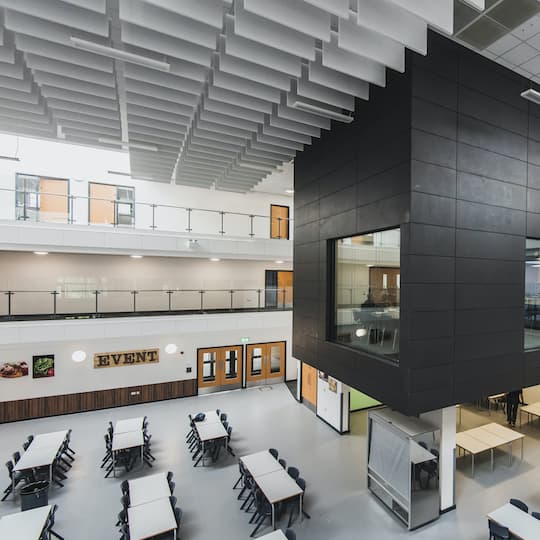 At Aspect Systems, we understand the importance of a healthy learning environment. Our acoustic ceiling and folding wall systems offer the flexibility to help students to develop and imaginations to flourish.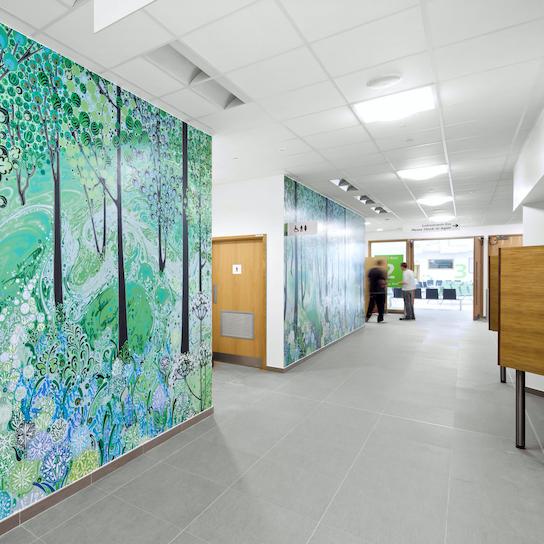 We offer cutting edge products for healthcare facilities. Our commodities are produced around the necessity for top quality hygiene which compliments the protection of patients and staff alike, while aiding in infection control.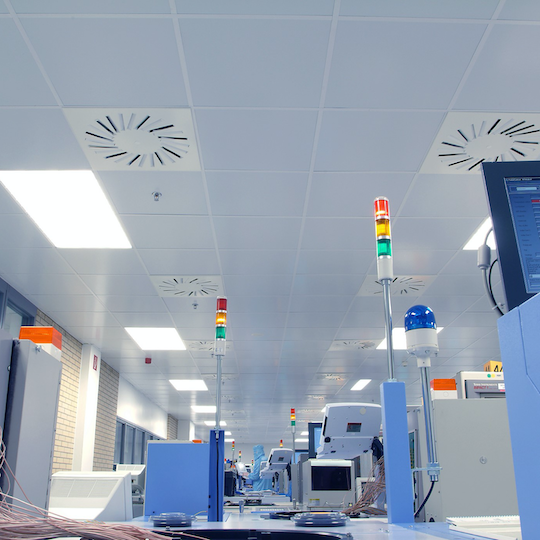 Data centres, production facilities and industrial workplaces all require optimal temperature control, hygiene and acoustics. Aspect Systems is the leading supplier of specialist building materials to this sector of Irish construction and manufacturing since 1981.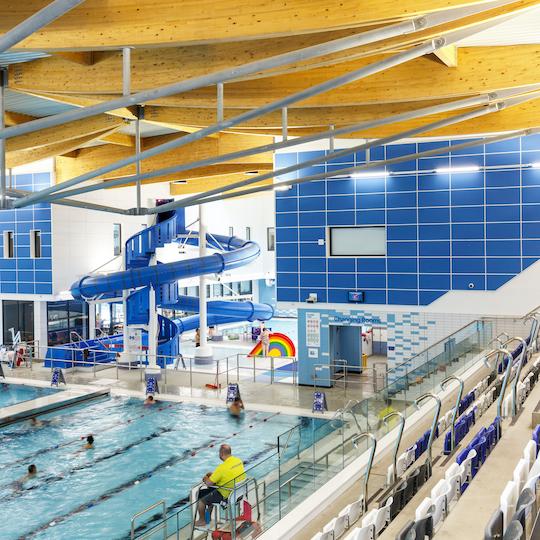 Space management is essential for function rooms and leisure centres in order to maximise revenue. Be it meetings, parties or other events, our folding walls are ideal for enabling any function room to be divided / opened up almost instantly, offering unmatched flexibility.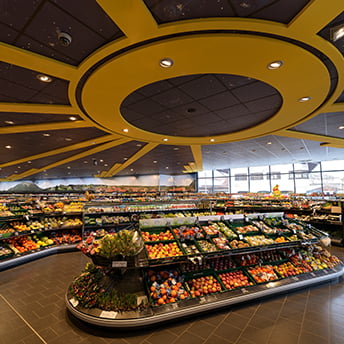 In today's world it's the shopping experience which draws in customers. Our products are not only visually pleasing with a contemporary style but also maintain the essential acoustics needed to enhance any shopping experience.