Healthcare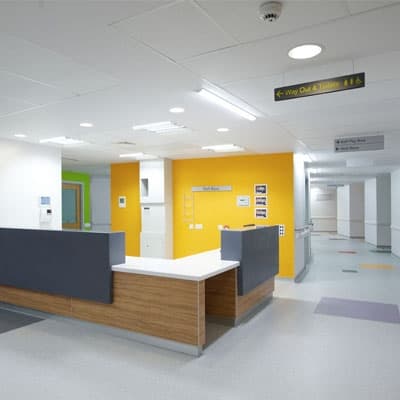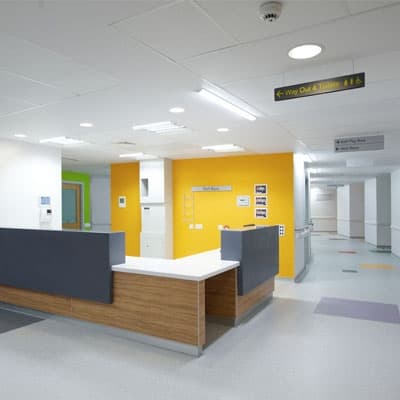 Here at Aspect Systems, we fully understand that the need for safe, comfortable and supportive patient-care environments is a demand healthcare facility owners place on designers, installers and suppliers. Where health standards are at the forefront, our specialist ceiling and wall systems fulfil the highest standards of hygiene and cleanliness. For ceilings in particular, there are hygiene requirements regarding cleaning, washability and disinfection applications, as well as for anti-bactericidal and anti-fungicidal properties on the tile surfaces.
Aspect Systems have been at the forefront of supplying specialised hygienic building products for many years, from the largest National Hospitals, to nursing homes, to smaller medical practices and dental surgeries.
Our insistence on keeping our staff up to speed with the latest products and regulations enables us to provide the correct advice when assisting our clients in choosing the right hygiene ceiling or wall for their particular project.