Armstrong Ceiling Tiles
Armstrong ceiling tiles are made from natural and renewable mineral fibre materials. These types of tiles easily attach directly to an existing drywall or plaster ceiling. Ceiling tiles provide an affordable way to add extra style and decor when designing any room in your home. With many decorated patterns to choose from, you can easily find tiles to match the design theme of your room.
Most Armstrong Ceiling Tiles come in a standard 12"x12" size. The only exception is our large formatting Sahara tiles which come in 16"x16". They are very easy to install, even over damaged plaster or drywall. You can even custom paint them to match the colour of your room. All of our ceiling tiles compose of at least 24% recycled materials. They are very easy to install, it only takes very basic DIY skills to install them properly.
Armstrong are a well known trusted global leader in the manufacturing and design of innovative commercial and residential ceilings. Where ever you are at work, at home, schools, healthcare facilities, Armstrong ceilings can offer an interior solution that will save time, help enhance the comfort, create space, improve building efficiency and overall performance.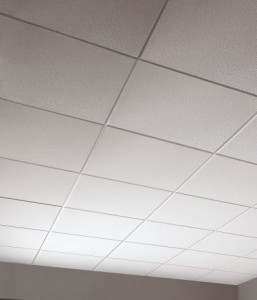 Benefits of Armstrong Ceiling Tiles
Armstrong ceilings will reduce the amount of noise in home or business
In leisure sectors like cinema, these are great ceilings to absorb the noise and reduce the echo.
They provide greater accessibility and functionality.
Environmentally friendly and are compatible with recessed lighting.
They come in different sizes and designs which would accommodate most people's needs.
These ceilings are easily replaced and considerably easy to manage.
Simply installing these ceilings will act as insulation which will trap warmer air into the room rather then it been lost through the ceiling.
Condenses sound for improved speech.
Reflection of high light which would allow more light to shine in and increase energy savings.
Easy to clean using a vacuum with soft brush attachments or a dry cloth.